Manicure is one of the opportunities to cheer up and bring all your ideas to life. In summer, you especially want bright colours and fantastic impressions. Today we will tell you about the trends for summer 2022, and we are waiting for your feedback and ideas for your favourite designs.
Neons in all manifestations
Neon shades are one of the most popular in the summer because not everyone can afford such brightness in autumn and winter, and summer is the most suitable period. These colours can be used in entirely different variations, for example, plain, French manicure and even a gradient. And for those who want brightness but are a little afraid – the coating can be softened with a matte top.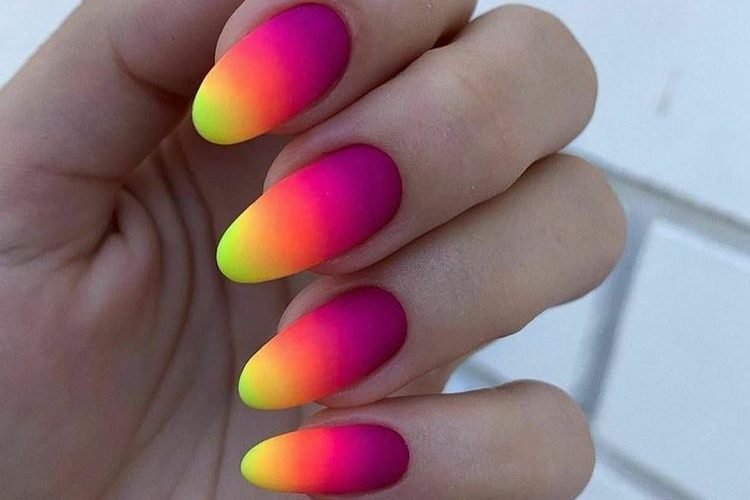 Snowball, confetti, quail egg
The snowball/quail egg effect is back again. Black and white speckles will dilute any shade and also add playfulness to the manicure. Candy nails can look both bright and quite delicate. The effect of confetti or, as they say, simple-dimple circles is the definite trend of the spring-summer 2022 season.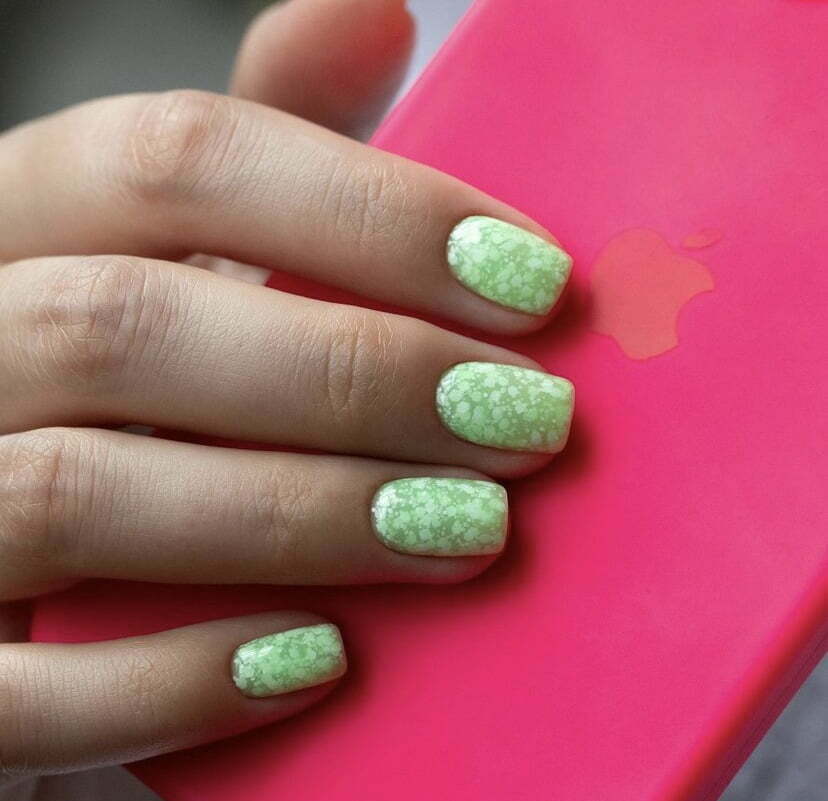 Summer leopard
This design is popular regardless of season, decade, etc. Leopard print is a hit of all time, but in summer, you can dilute it with bright colours. There are also a considerable number of execution technologies: stamping, sliders, manual rendering, stencils and much more.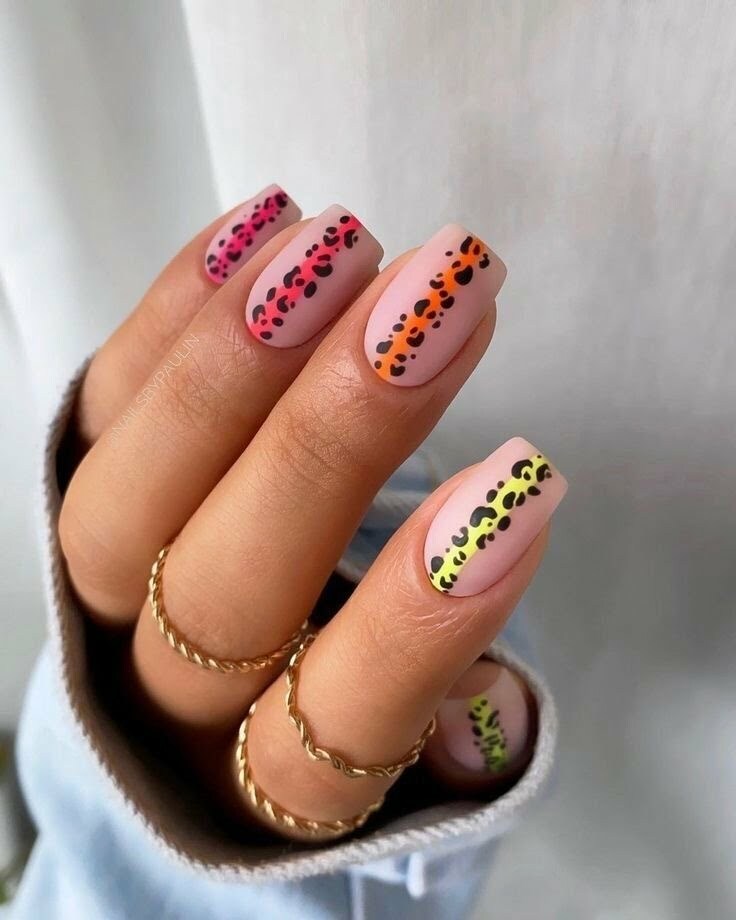 Pastel calm
Not everyone is ready for bright neon, but all craftsmen and clients love pastel shades. Such colours can be mixed in any way – each nail is different, one hand is blue, the other is pink, and so on. Even if all pins are covered with different varnishes, the manicure will look gentle and restrained.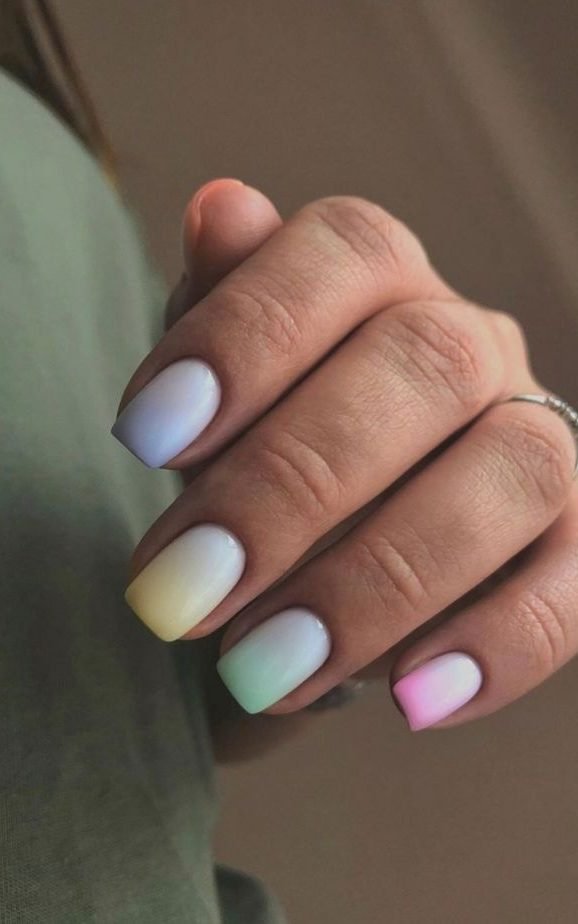 Abstraction
Not everyone likes a monochromatic coating. Abstract paintings are the best option to bring all your ideas to life. Many customers love bright, active designs with various patterns and inscriptions. This design can combine sliders, stamping, hand drawing, foil and more.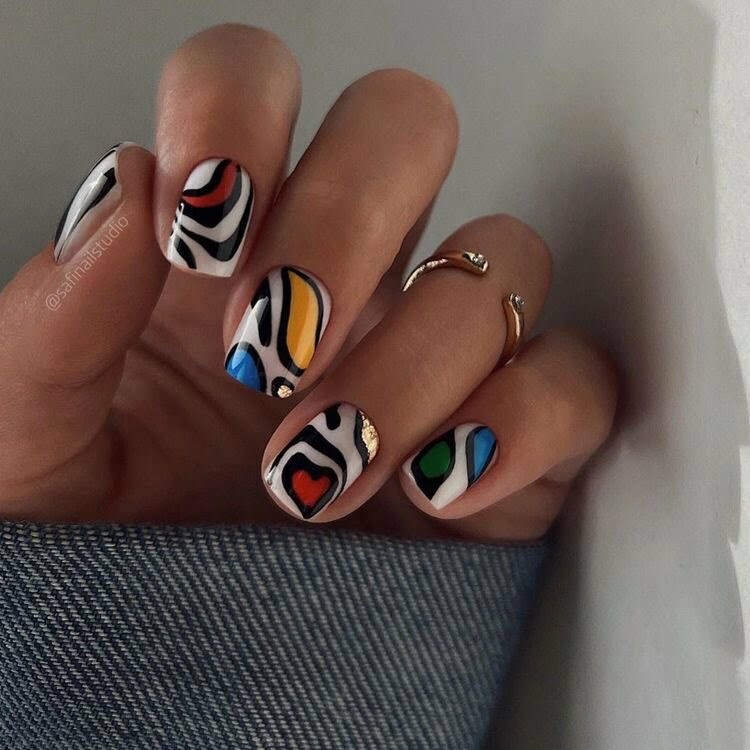 Flower tenderness
For lovers of sophisticated delicate designs, drawings with flowers, twigs and various greenery are ideal. Floral arrangements are relevant both in summer and spring. The execution can be both the easiest ( sliders, stamping ) and quite complex (hand-drawing, watercolour technique ).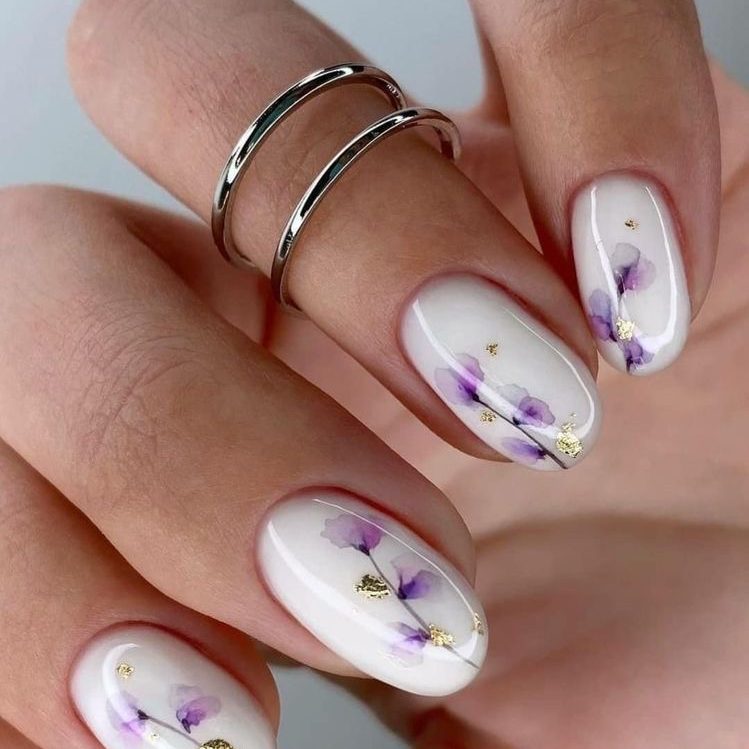 Dried flowers
Continuing the floral theme, we decided to separate this trend into a separate category. Dried flowers quickly "flew" into the top of many craftsmen and clients. This coating can be used both on natural nails and with extensions.